Asian Chicken Soup Recipe
Published on Jan 06, 2019
by
Kristina Stosek
Prep Time:

15 minutes
Cook Time:

50 minutes
Serves:

6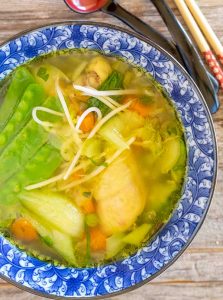 ​This post may contain affiliate links, please see our
privacy policy
for details
I am very excited about this Asian Chicken Soup Recipe. When we crave comfort, curling up with a hot bowl of delicious chicken soup and a good book is just what we need.
There are many versions of chicken soup depending on the spices, herbs and vegetables used in each recipe. Some even call for adding chicken stock. This aromatic chicken soup is made entirely from scratch.
Using spices such as aniseed, cloves, ginger, turmeric and cinnamon, all of which add so much flavour to this healthy warming soup.
To give this soup an Asian flair, I added fresh vegetables such as bok choy and snow peas. When you combine the Asian spices with the veggies, you get an incredibly delicious chicken soup. Another soup you may enjoy is the Chicken Ramen Soup with Basil and Lime.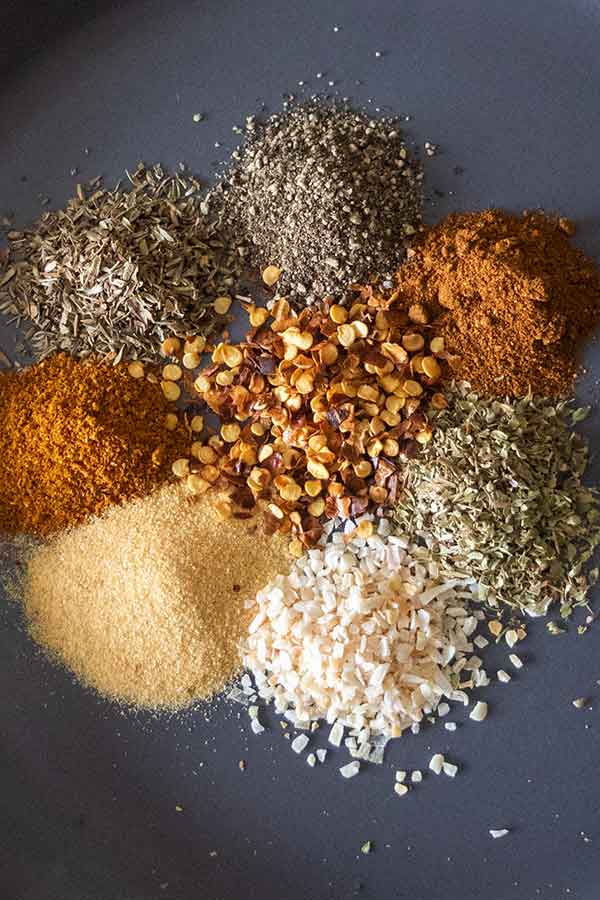 Are spices gluten-free?
You may have noticed that I always use GF (gluten-free) spices in my recipes. You are probably thinking that spices are naturally gluten-free. And yes, you are correct.
However, most conventional spices are processed in the same facility as wheat is, and cross-contamination with gluten is highly possible. This is why I only use certified gluten-free spices in all my recipes. Not only because they are guaranteed to be gluten-free, but they are also fresher and more flavourful.
Spices are packed with antioxidants, so it is essential to use only the best quality to get the full benefits. Virtually all conventional spices found in supermarkets are treated with chemicals, contain GMOs and are irradiated.
Asian Chicken Soup Recipe
Published on Jan 06, 2019
by
Kristina Stosek
Instructions
1.

In a large soup pot sauté onions and celery in olive oil for 5 minutes

2.

Stir in garlic, ginger, aniseed, cloves, turmeric and cinnamon until the onion mixture is well coated

3.

Add water, chicken and generously season with salt and pepper. Bring to boil, reduce heat to low and cover. Cook for 30 minutes

4.

Add carrots and frozen peas and cook for 15 more minutes

5.

Add bok choy and snow peas, bring to boil, cover and remove from the heat. Rest for 5 minutes before serving

6.

Serve hot over gluten-free rice noodles and top with bean sprouts