Gluten-Free Chocolate Coffee Brownies
Published on May 08, 2021
by
Kristina Stosek
Prep Time:

15 minutes
Cook Time:

35 minutes
Serves:

16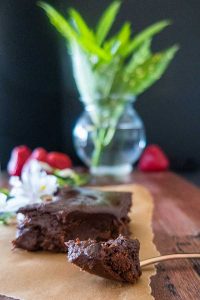 ​This post may contain affiliate links, please see our
privacy policy
for details
You have never met a gluten-free brownie like this Chocolate Coffee before. Let me explain what these chocolate coffee brownies are all about…Because there is a lot to celebrate this Sunday. Yes, it is Mother's Day! And because it's the weekend…and because everyone loves a delicious chocolate dessert. But, do we need a reason to enjoy a yummy chocolate dessert?
Ok so, these gluten-free chocolate coffee brownies are pretty simple. Meaning they do not take a lot of time to prepare, AND if you need a chocolate fix in a hurry, you can eat these while still warm. In my opinion, the brownies taste even better!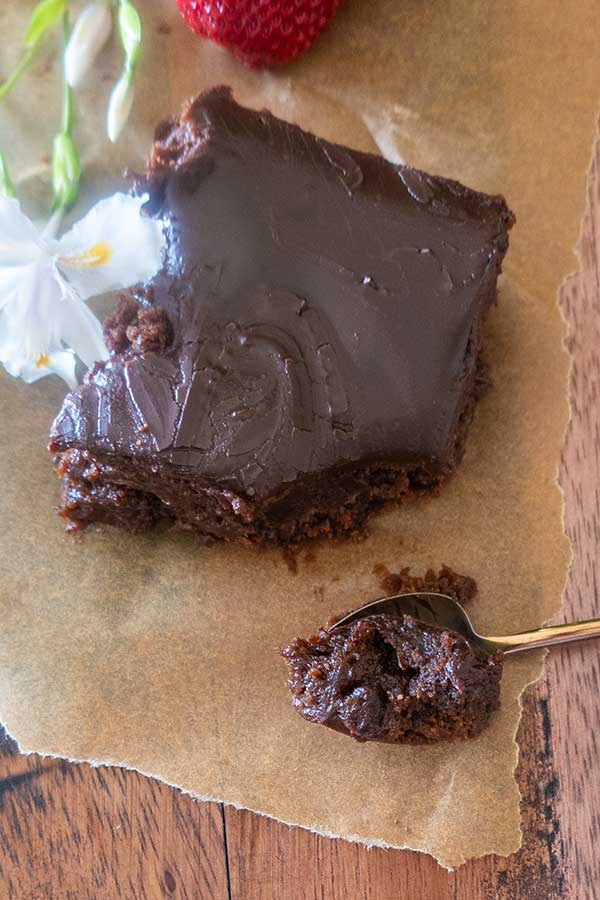 Before I dive into the delicious details, let me explain why I am sharing these gluten-free brownies recipe with you. I have a lot of brownie recipes on only gluten-free recipes blog. But, I don't have one brownie recipe that tastes like a chocolate cappuccino. Chocolate coffee brownie with chocolate coffee frosting, and preferably eaten slightly warm. YUM!
the tasty details…
The recipe is straightforward gluten-free brownie batter with my personal touch. I added coffee and cream and cut back on cocoa powder. This gave the brownie a mild coffee flavour without overpowering the chocolate.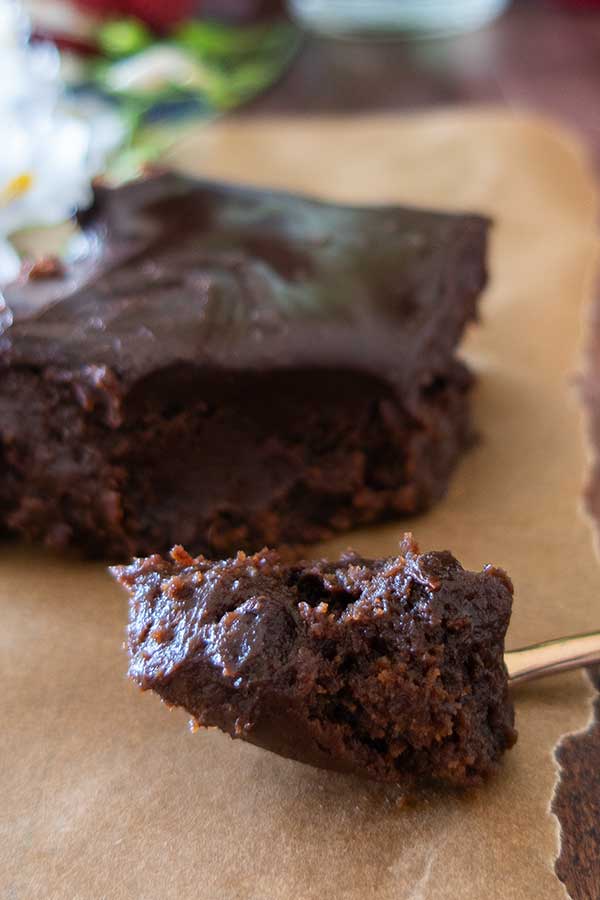 the chocolate coffee frosting…
The brownie frosting is what makes these brownies. It is made with chocolate chips, cream, coffee and Nutella in a double boiler. And, it takes only about five minutes to prepare. Then, the frosting is poured over the warm brownies. So simple 🙂
When I set out to make these gluten-free chocolate coffee brownies, I knew that they would become a huge hit. I think the coffee and Nutella combination made these brownies outstanding.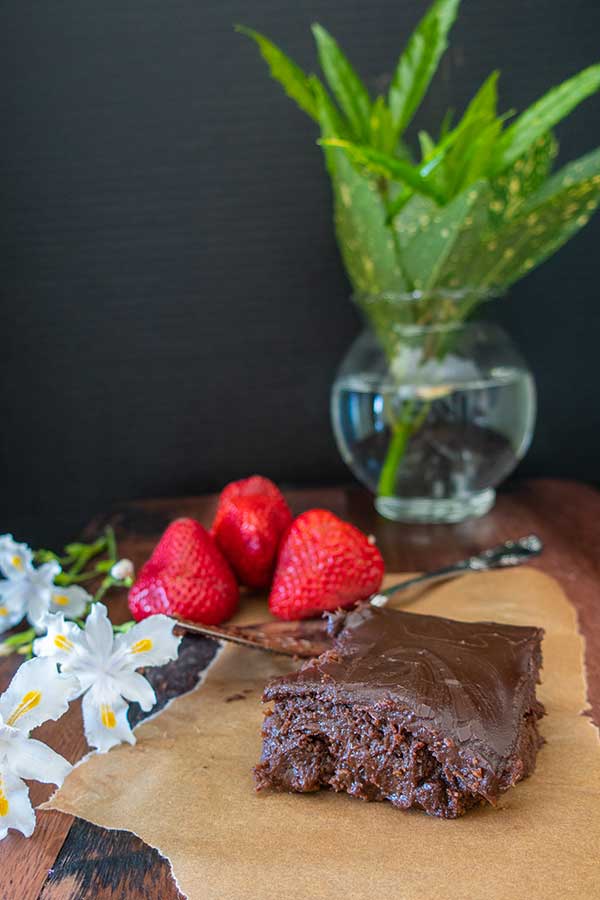 It was so important to me that they would have the perfect brownie texture. You know…rich and buttery, not dense, dry or cakey, and have the tastiest frosting.
I made an easy chocolate coffee frosting with Nutella. Yes, the Nutella combined with coffee made the BEST brownie frosting you can imagine. Anything with Nutella, in my opinion, is just the best! And besides, homemade frosting is always better.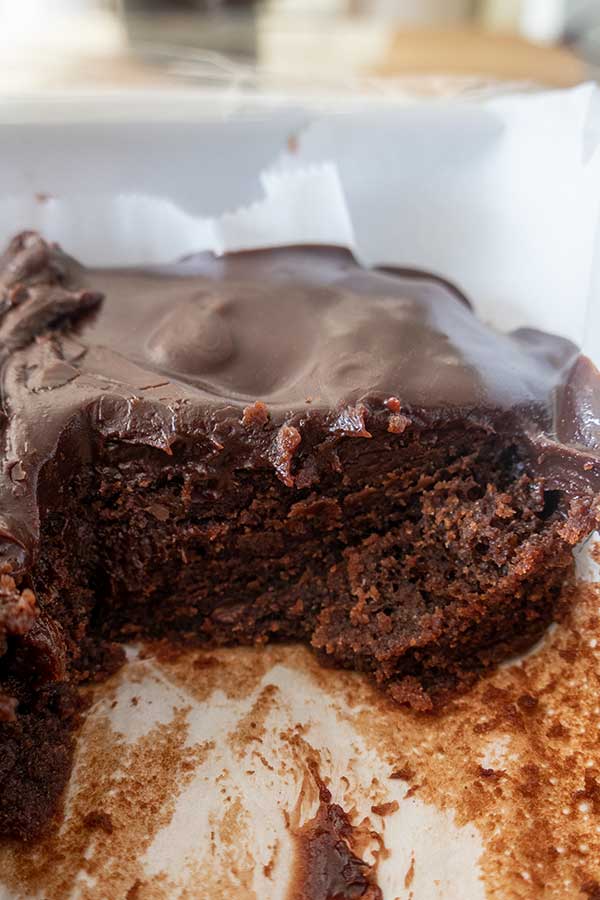 This gluten-free chocolate coffee brownie is not considered as one of my healthier recipes…sorry. This chocolate dessert is decadent, rich and absolutely amazing. And when it comes to a special occasion like Mother's day, it is time to spoil someone we love so much. I think your mom will agree!
Gluten-Free Chocolate Coffee Brownies
Published on May 08, 2021
by
Kristina Stosek
Instructions
1.

Preheat oven to 350 F and line a 9 by 9-inch square baking pan with parchment paper

2.

Using a double boiler, melt together butter, 1 cup of chocolate chips, cream and instant coffee until smooth. Remove from the heat. Add sugar and vanilla and stir until the sugar has dissolved. Set aside to cool for 15 minutes

3.

In a large bowl, using an electric mixer, whisk the eggs for 1 minute. Add the chocolate mixture and mix until creamy. Add flour and baking powder and mix to combine

4.

Pour the batter into the prepared baking pan and scatter the remaining 1/2 cup of chocolate chips over the top. Bake for 30 - 35 minutes until the center is just set. Set aside

5.

CHOCOLATE COFFEE FROSTING

6.

Using a double boiler, melt together chocolate chips, cream and 1 teaspoon of instant coffee until smooth. Remove from the stove and stir in Nutella until combined. Pour the chocolate sauce over the warm brownies, and using a knife, spread the chocolate sauce evenly over the top

7.

Allow the brownies to set for at least 2 hours at room temperature

8.

Cover with plastic wrap and refrigerate. The brownies will keep up to 5 days when refrigerated. Enjoy!