Best Gluten-Free Jalapeño Cheese Corn Muffins
Published on Jun 09, 2018
by
Kristina Stosek
Prep Time:

10 minutes
Cook Time:

20 minutes
Serves:

12 muffins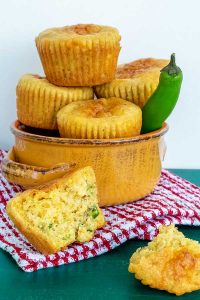 ​This post may contain affiliate links, please see our
privacy policy
for details
If you like corn muffins, you will love this Gluten-Free Jalapeño Cheese Corn Muffin. I am super excited about sharing this corn muffin recipe with you today. Finally, I have mastered a corn muffin that is fluffy, moist, cheesy and lightly spiced with fresh jalapeño peppers.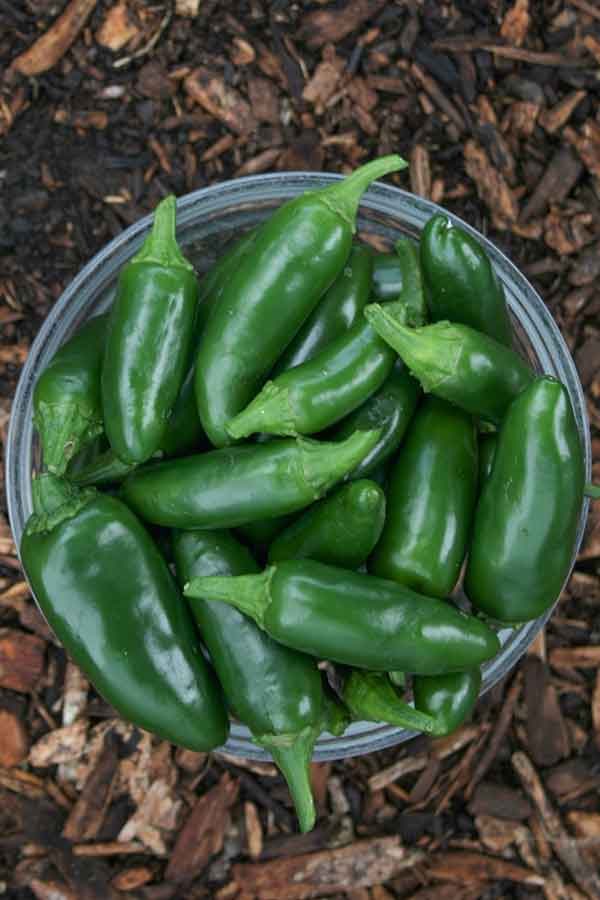 After you try this gluten-free muffin recipe, I promise you will call this the best gluten-free jalapeño cheese corn muffin. Experimenting with different ingredients over and over, I finally got it right!
Jalapeño cheese corn muffin, the details…
You will love this gluten-free muffin. It's a super easy recipe! However, for the gluten-free muffin to be super moist, the list of ingredients is a bit longer than a basic corn muffin recipe.
To give the muffin a perfect crumb and enjoy the corn flavour, I used cornmeal, almond flour, and tapioca flour.
For extra moistness I added, yogurt, cream or milk and olive oil. The cheese blends well with everything adding a tasty cheesy flavour.
But it is the fresh jalapeno peppers that add spiciness, flavour and texture to these insanely delicious Mexican-Style Gluten-Free Jalapeño Cheese Corn Muffins.
What is the difference between grits, cornmeal and cornflour?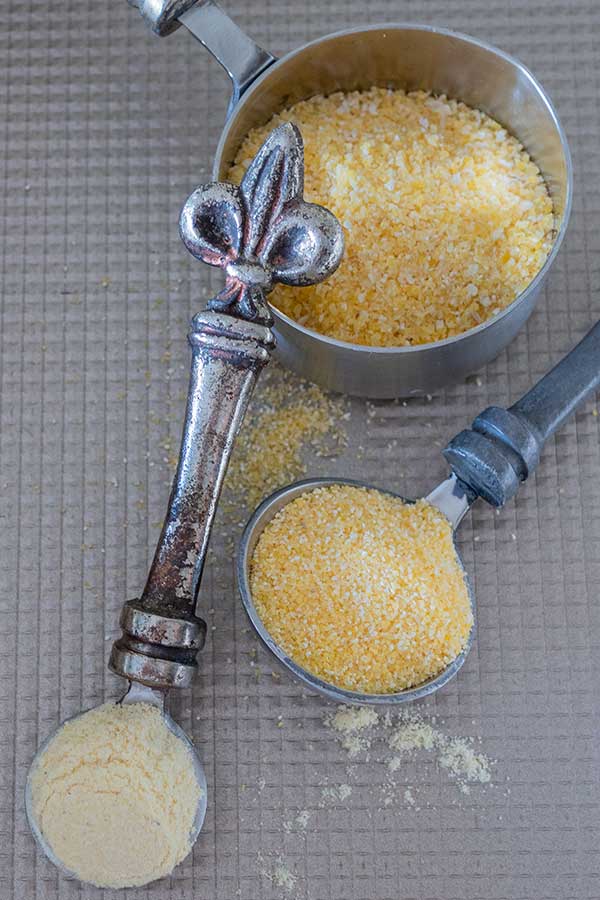 Cornflour and cornmeal are both made from milled, naturally gluten-free dried corn. However, the texture is entirely different. It is the degree of milling that determines the texture.
Cornflour is fine and smooth and can be used in cakes, bread such as this gluten-free country blueberry cornbread or as a thickener in soups, stews and gravy.
Cornmeal is coarsely ground and feels gritty. Cornmeal is often used in cornbread, muffins, biscuits such as the gluten-free cheddar corn biscuits and polenta. Polenta may be served as a hot porridge, or it may be allowed to cool and solidify into a loaf that can be baked, fried, or grilled.
On the other hand, grits are stone-ground dried corn. Stone-ground flours are thought to be more nutritionally soundbecause they contain the germ and bran. The texture is very coarse and is typically used to make porridge, also called grits, or cooked with other flavours and served as breakfast.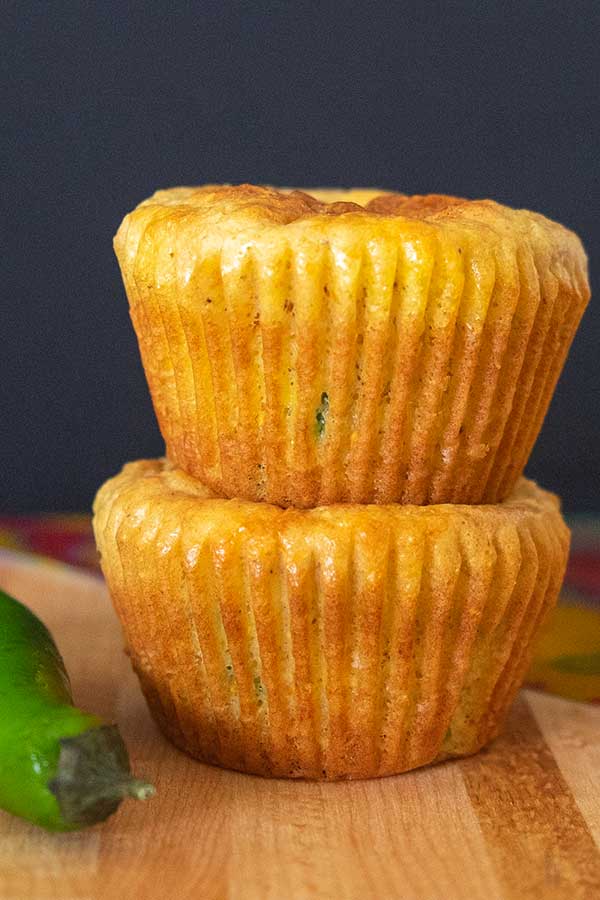 to summarize…
Cornmeal and cornflour are both made from milled, dried corn, but they differ in texture completely. Grits is stone ground dried corn and is the coarsest of them all.
Gluten-Free Jalapeño Cheese Corn Muffins go exceptionally well with chilli, soups and stews. Or just as a late afternoon snack. Enjoy!
Best Gluten-Free Jalapeño Cheese Corn Muffins
Published on Jun 09, 2018
by
Kristina Stosek
Instructions
1.

Preheat oven to 375 F and spray a 12 cup muffin pan with cooking oil or line with parchment paper liners

2.

In a medium bowl combine first 7 ingredients (cornmeal to black pepper)

3.

In a large bowl whisk together yogurt, cream, eggs and olive oil

4.

Add dry ingredients to wet mixture and mix together. Do not over mix

5.

Stir in cheese and jalapeños and pour batter into prepared muffin pan

6.

Bake for 20 - 25 minutes, the muffins should pass the toothpick test